Businessworld profiles XLRI in its Issue dated September 6, 2004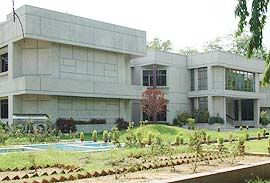 The Academic Block
Xavier Labour Relations Institute's looks can be decieving. On my visit to the campus, the only sound I could hear was the clank of the autorickshaw I had hired. I wondered how an institute with its commitment to 'Magis' (excellence in everything) could be so slow-paced and sleepy. But it wasn't the first time my first impressions were wrong. The institute has been declared the best in human resource management not just in the country, but also in Asia. And it has global aspirations.
Says director Fr Casimir Raj: "We are already in the top five, and if we want to continue doing well, we need a global ranking." There is a huge demand for management education in Asian countries which is underfed. The institute is applying for AACSB accreditation in the next few months and is hopeful of receiving it.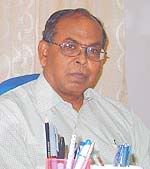 Fr Casimir Raj, Director, XLRI*
A new men's hostel is coming up, and the director wants a gym to follow. "Given the kind of hours our students put in, it is a must," he says. He should know. Having assumed office only in May this year, he spends 40 minutes interacting with 10 students at a time everyday. He wants his full-time faculty strength to grow from 43 to at least 50 by this academic year end, and wants to start the Entrepreneurial Development Cell to train entrepreneurs and get them sponsorship. Efforts are also on for tying up with the University of Virginia for modelling an entrepreneurial incubator. Adds dean P. Venugoal: "There is a need for people who can develop Nirma and pan masala, and not only for those who can sell it." The strength of XLRI lies in creating leaders who possess the softer skills of management, apart from academic excellence.
By Aarti Kothari