Let a student do his project on a topic that is of immediate use to industry. And what have you? A happy company, an elated student and a useful institute. Here's opening another door.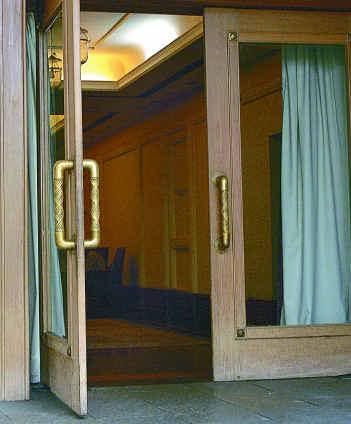 IT is yet another first-of-its-kind initiative taken by an institute of excellence that has set store by IT. XLRI Jamshedpur has set up a Centre for e-Business that aims to facilitate industry-academia interface. IT majors such as IBM, Navision and Polaris have agreed to partner in the project. Besides, the centre will help the Government of Jharkhand to implement e-Governance projects.
*
Says Prof Ashis K. Pani, Chairman of XLRI's Information Systems Area: "We are inviting industry to partner in this project and join the XLRI Centre for e-Business. And the response has been quite encouraging. However, actual participation from among industry will be clear in the next two years. Research will be focussed on the deployment of IT in areas such as marketing, finance and human resources development, the last area being the core strength of XLRI Jamshedpur."
To facilitate research in these areas, a seven-member core IT faculty has been put in place.
According to him, research students can now take up projects — such as one on human resources information systems — which could be of interest to industry. "At the end of the project, the student will get his Ph.D. while industry will benefit from the in-depth findings that would be borne out of the research work done by him."
*
Another area of collaborative work is where industry would provide the source code of their products that students and faculty at XLRI can access and work towards its improvisation. In such cases, the patent remains with XLRI but industry will be permitted to use the improvised codes.
*
One-Governance, the centre will identify successful models from among other States in the country and even abroad. "We will draw upon the best practices from the identified models and implement it in Jharkhand, after the necessary customisation", he says.
*
Prof Pani says the centre will also try to educate and assist small and medium enterprises (SMEs) in Jharkhand on how to deploy IT for competitive advantage. For instance, the centre will help SMEs to identify finance and HR products that best suit their requirements. The initial seed money required for setting up the XLRI Centre for e-Business has been provided by the institute, which is expected to be self-sustainable within the next three years. Talks are on with CII and Nasscom to mentor the centre and facilitate interaction with industry on a wider scale.
*
"Five years from now, we would expect companies like Wipro and Infosys to allocate 3-4 of their people to the XLRI Centre for e-Business to work on projects that would be of common interest and benefit all stakeholders", Prof Pani says hopefully.